You Should Be Using QuickBooks!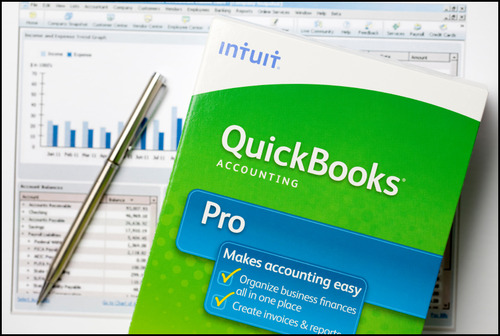 We'll assume you know that QuickBooks is the most popular of all business accounting software packages, and with plenty of good reasons. QuickBooks is your best choice because in addition to being intuitively designed to be easily used by people without a background in accounting, it is scalable to accommodate a wide variety of business sizes and types. It truly does allow you to accurately keep quick books!
If you have an existing business using different bookkeeping software, you should strongly consider the benefits of switching to QuickBooks. And if you're business venture is just beginning, you should absolutely start out with QuickBooks accounting software. The over 90% market share of the product alone makes it worth using. Getting QuickBooks help when you need it is easy, and finding employees who are familiar with the software is also easy.
Of course, Fredrick James has certified QuickBooks ProAdvisors available to provide you with all of the QuickBooks help you need! Whether your needs are initial software setup, conversion from another bookkeeping software package, training on how to keep quickbooks, or QuickBooks problem resolution, we can help.
10 Reasons To Use Quickbooks:
Save Time – many common bookkeeping tasks are handled automatically making it easier to run your business.
Save Money – Time is money, of course. But, having the most accurate information possible will help you save money in more ways than you can imagine!
Knowledge is Power – Reports can easily be generated with any information you need, so you always know the status of your business.
Scalability – QuickBooks can grow with your business while helping your business to grow.
Customizability - QuickBooks can be customized to work the way you want it to, the way your business NEEDS it to.
Stability - You can rest assured knowing that QuickBooks is a stable, reliable and proven product.
Compatibility – QuickBooks can share data with a wide variety of other software. This saves you data entry time and provides more accurate and timely data.
Online Banking – Easily pay bills and write checks from within QuickBooks. Synchronize with your bank account and put checking account balancing behind you forever!
Get Paid Faster – With QuickBooks, you can e-mail an invoice or statement and your customer can easily pay you with a credit card or bank account transfer.
Accept Credit Cards - QuickBooks Merchant Account Service is the only credit card acceptance service integrated with QuickBooks software, eliminating duplicate data entry.