Business Accounting Services to Maximize Your Potential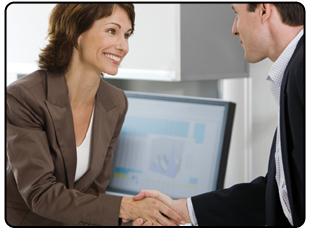 Business accounting requires a multitude of skills and the most successful entrepreneurs know when to call in the expert business accountants to help with their company accounting. Whether you require assistance with new business accounting or your existing business needs a little boost to get out of a slump, our team of business accountants provides you with a pool of valuable resources to help you achieve your financial goals.
Our accounting for business services include a wide array of business accounting and consulting services such as general accounting, tax accounting, financial statements, annual reports, and a wide variety of personalized business consulting services.
We want to be instrumental in helping our clients be successful in every area of their company accounting and investment planning. Our business accounting services include helping you start a new venture, product or service; expand or buy a new business or product or service and even help you turn around a declining business.
"Fred and his staff have ALWAYS had my best interest in mind. They are always looking for ways to help me save money and also on ways to improve my business. This help has been invaluable to me this last year and I can't thank Fred enough for all they do for me."
---
There are a lot of steps involved in setting up accounting for a new business, and missing any one of them can result in anything from a minor inconvenience to a huge expense as your business grows. Whether your business is a sole proprietorship, partnership, or a corporation small or large, we can ensure that it is set up properly from the beginning to keep you in full compliance with the law and make it easier for you operate your business and make sound financial decisions.
If you're just getting started, we can help you determine the most beneficial type of business entity for your needs, help you file all of the required paperwork and establish your company accounting! Ready to get started?
---
The modern world is unpredictable and full of uncertainty, and your business needs to have plans in place to deal with any problem that comes up, even the unthinkable -- especially the unthinkable. We can help you evaluate the most difficult "what if" scenarios, such as how the company will proceed, both short term and long term, in the absence of one or more key officers, crucial employees or resources.
As business accountants, we define business continuation planning as the development and implementation of a plan of succession. Proper business continuation planning will determine who will take over your business if you pass away prematurely, become disabled or retire. Also, a proper business continuation plan will have other agreements in place designed to minimize unnecessary income taxes and litigation. Our tailored planning addresses the financial and tax areas affecting you personally, your business and other interested parties.
---
Managing your payroll can be one of the biggest hassles of business operation, especially if you don't have streamlined and automated processes in place to help. We can help you setup a proper payroll system that will be easy to maintain and get your employees paid on-time every time!
---
As a small business owner, you may be learning that your accounting needs are beyond your ability to manage but you certainly don't have a need for a full-time accountant. Fredrick James can provide professional accounting services tailored to your needs. We can help you set up an accounting system that will be easy for you to manage from day-to-day, but captures all of the data required for legal compliance and to ensure that you don't overpay at tax time!
A big part of our small business accounting services involve the preparation of financial statements for use within your company, or to help secure bank financing or investors. We can also prepare your corporate annual reports, as required by law.
Another valuable service we offer is evaluation of your business and financial statements to identify areas that negatively affect profitability and growth and help you develop practical solutions that are technically sound. In addition to acting as a sounding board for management, we provide comprehensive, flexible consulting strategies that address the financial issues affecting your business.