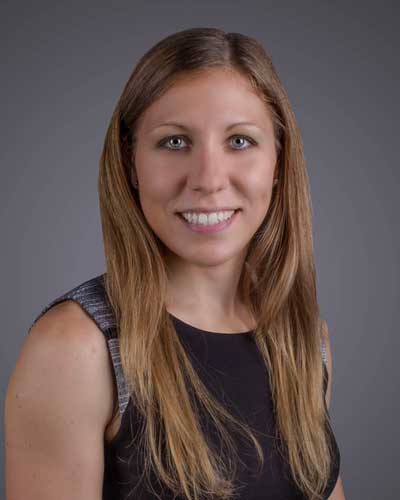 For Crystal Daus, accounting found her, she didn't find accounting. When she started her first year of college, the plan was to take business courses to keep all options open, but her real desire was to be a writer. Through algebra, statistics, and financial accounting, the financial world was opened up. The best part was that 2+2 always equaled 4. Writing became too subjective for her, thus in her junior year she committed to an accounting degree. She still writes in her spare time, not during tax season of course!
Crystal received her Bachelor of Science degree in Accounting, magna cum laude, from the University of South Florida St. Petersburg in 2013. She received her Masters in Business Administration degree from the University of South Florida St. Petersburg in 2016. A member of Phi Theta Kappa and Beta Gamma Sigma, Crystal enjoys challenging herself academically.
While in business school, she started working in the accounting industry part time. Crystal joined the Fredrick James team in 2006. In 2015 she started full time as Chief Operating Officer. Crystal's passion for accounting is rooted in her joy of serving others; using her financial knowledge to positively impact the world through her God given talents and abilities. Her desire is to help others realize and achieve their dreams, believing better is always possible.
In October 2017 she was admitted to practice before the Internal Revenue Service as an Enrolled Agent. She is a member of the National Association of Enrolled Agents, and is active in the local Suncoast Chapter of Florida Society of Enrolled Agents. Over the next few years she will be working towards receiving her NTPI Fellow designation, representing significant expertise in representing taxpayers before the Internal Revenue Service.
When Crystal moved to Florida she discovered her love of running. She looks forward to running 5k's, 10k's, and half marathons every running season, and has completed one marathon.